Debbane Frères enjoys an area of 20 ha planted seedless table grapes shielded with plastic covers. Those fields are distributed over two locations: Bekaa valley (grown at 1000 m altitude) and South Lebanon (grown at 400 m altitude).
Every year, from June to October, farms produce high quality grapes using the newest technologies up to the highest Global Gap standards and in compliance with the MRL norms.
The purpose of plastic covers is to provide homogeneous and top quality clusters, while also shielding and protecting table grapes from weather hazards, such as hail frost, sunburns, and dust.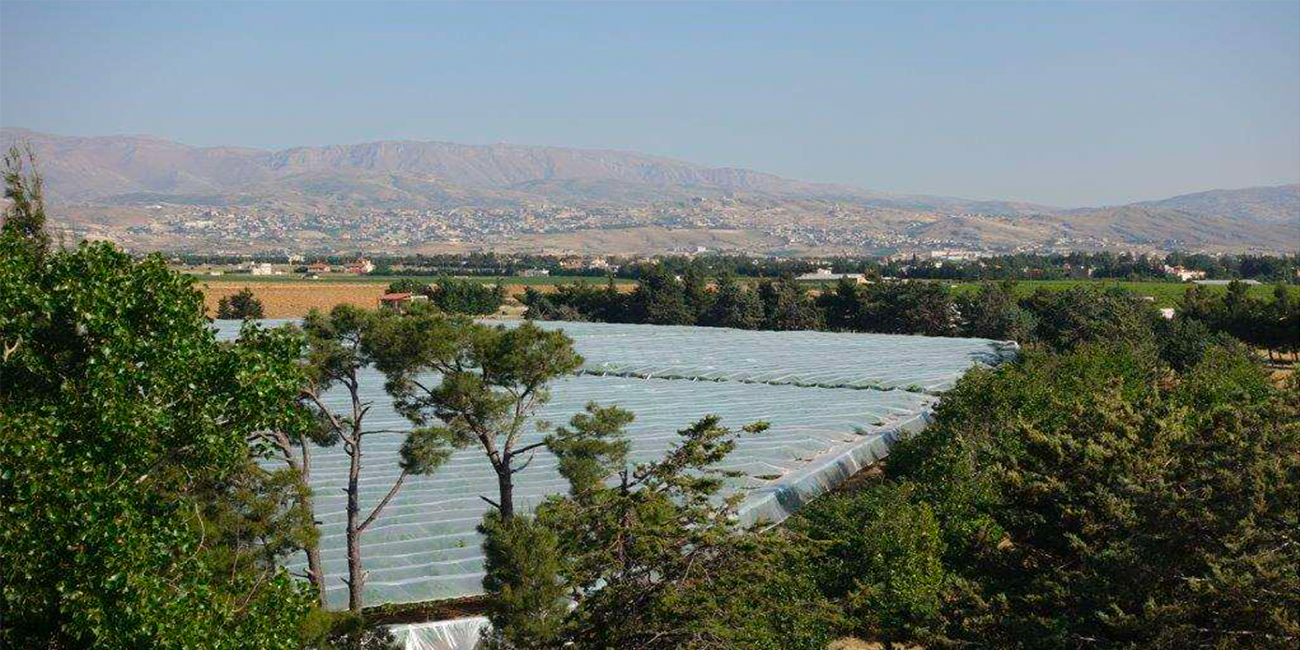 WHITE VARIETIES
Arra 15, "Arra Sweeties"
Crispy Sweet and Juicy Green Grapes
Production Window: August & September
| TRAITS | ARRA 15 |
| --- | --- |
| Berry shape | Elongated |
| Berry size | 22 mm x 33 mm |
| Optimal Brix Level | 17.5 - 20 |
| Flavor | Natural, sweet |
| Texture | Very crispy, meaty, and juicy |
| Skin | Thin |
| Cap stem/Brush | Thick/Long |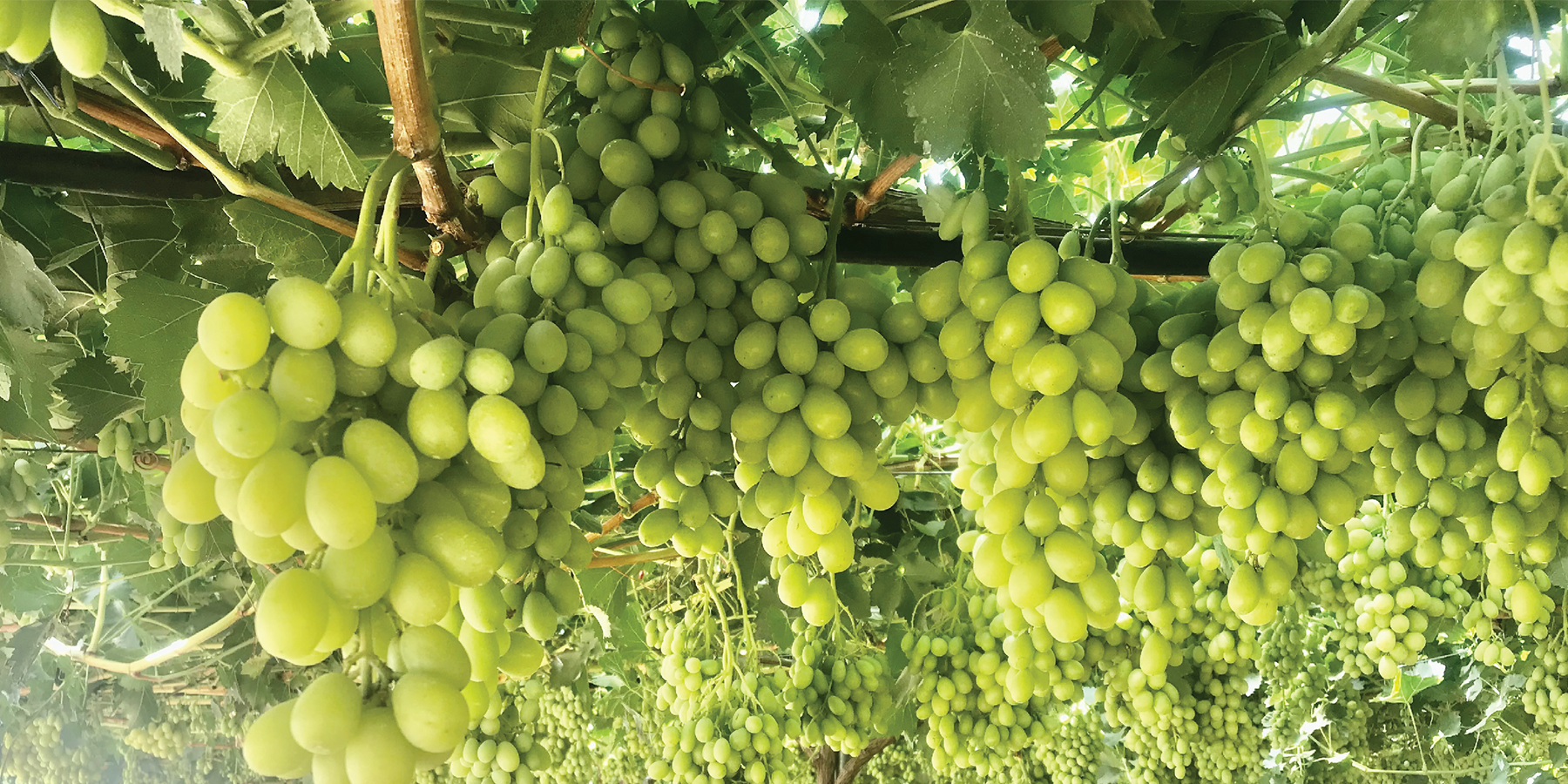 RED VARIETIES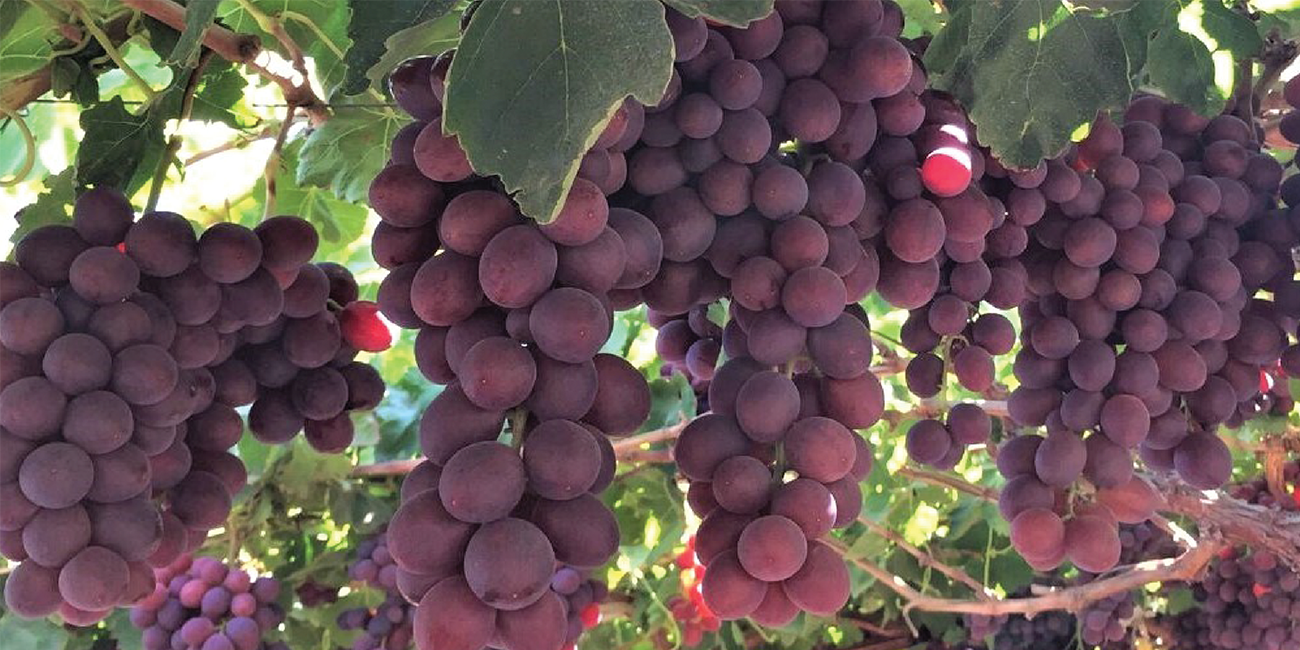 Arra 29 "Passion Fire"
Naturally sweet red grapes
Production window: August
| TRAITS | ARRA 29 |
| --- | --- |
| Berry shape | Round |
| Berry size | 20 mm - 25 mm |
| Optimal Brix Level | 20 |
| Flavor | Natural, sweet |
| Texture | meaty |
| Skin | Thin |
| Cap stem/Brush | Thick |
BLACK VARIETIES
Arra 14 "Mystic Bloom"
Natural Sweet Black Grapes
Production Window: October
| TRAITS | ARRA 14 |
| --- | --- |
| Berry shape | Oblong |
| Berry size | 20 mm - 22 mm |
| Optimal Brix Level | 20 |
| Flavor | Natural |
| Texture | meaty |
| Skin | Thin |
| Cap stem/Brush | Medium/Long |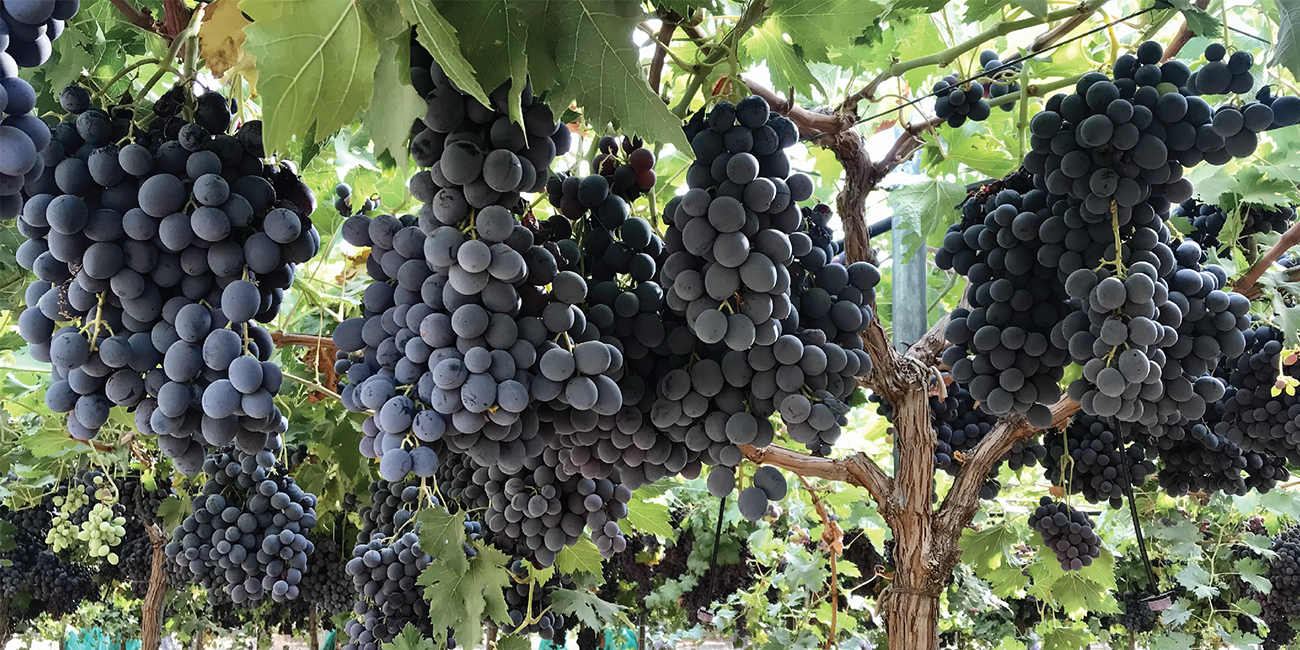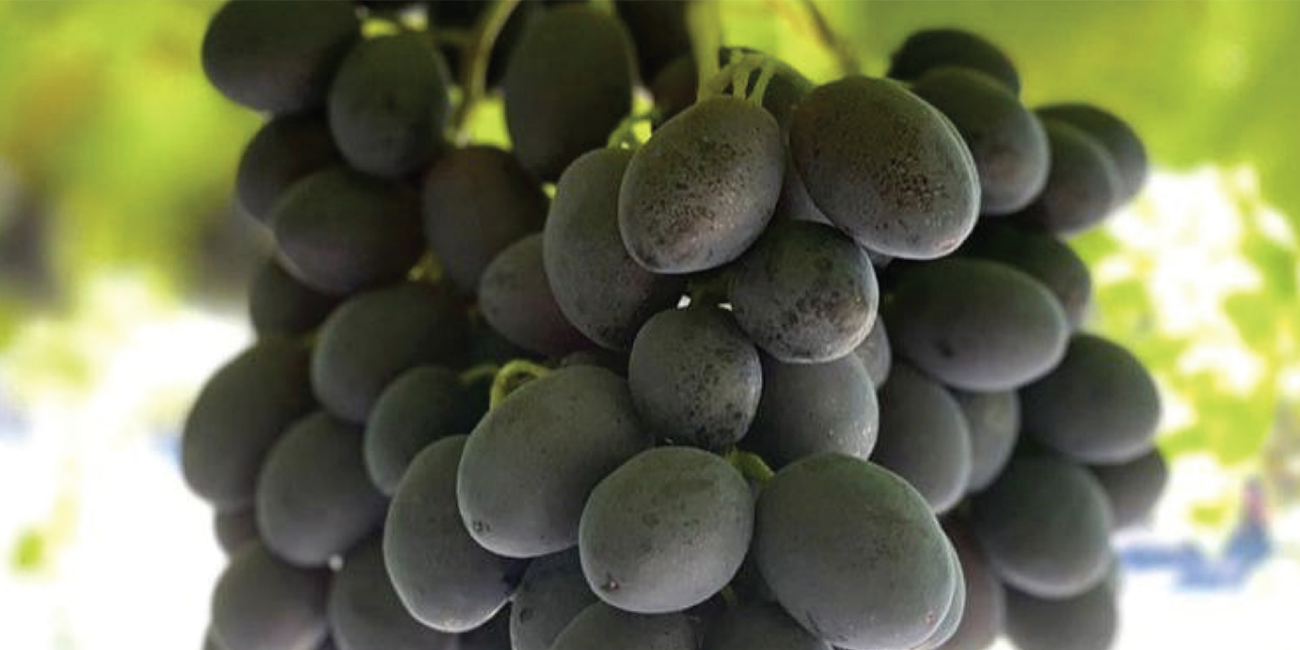 Arra 32 "Mystic Dream"
Crunchy Juicy Black Grapes
Production window: October
| TRAITS | ARRA 32 |
| --- | --- |
| Berry shape | Oblong |
| Berry size | 24 mm |
| Optimal Brix Level | 18 |
| Flavor | Natural, sweet |
| Texture | Crunchy and juicy |
| Skin | Thin |
| Cap stem/Brush | Thin/Long |
PACKAGING
We can offer different types of packaging:
Carton box containing 4.5 kgs of 5 polybags
Carton Box containing 5 kgs of punnets
Loose grapes
PACKING AND SHIPPING
We collaborate with:
CEVA packing house facility located in the same area at proximity to our vineyards
CMA CGM for shipping